2021.08.06
AddUp launches a new generation of 3D metal printing machine:FormUp®350
This New Generation FormUp350 equipped with four 500 W lasers and a three-axis optical chain, which enables positioning accuracy and good laser beam quality.
This new machine relies on a modular, scalable architecture, which is intended to stave off machine obsolescence as it allows for upgrades and replacements to be made without needing to replace the machine entirely.
The FormUp 350 is available in four configurations, each with its own set of modules and capabilities: starter, efficiency, productivity and advanced.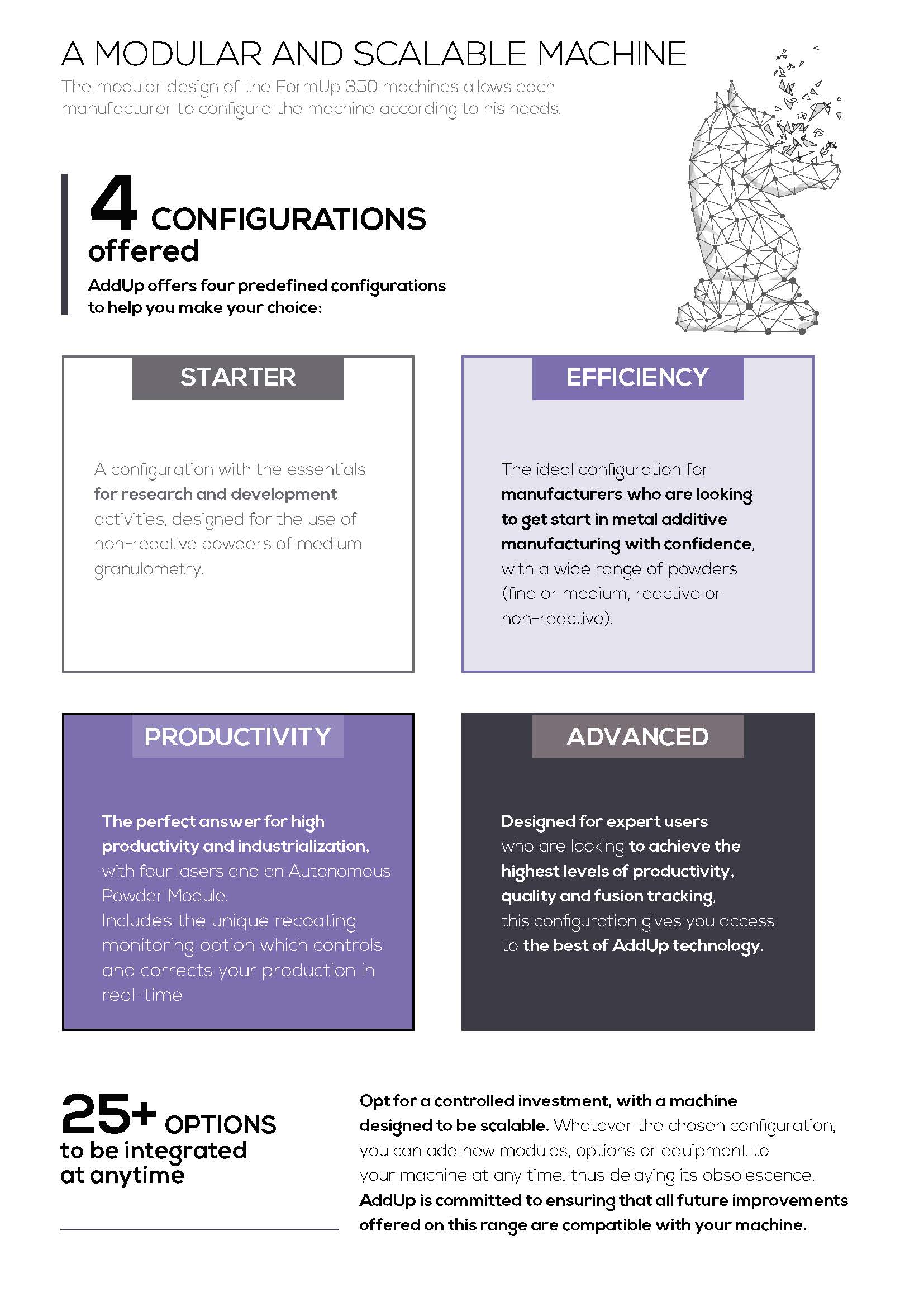 AddUp Official website (New Generation FormUp350)